Weft Gallery has now closed
Thank you to all those who loved Weft.
We are retiring to the studio and the study.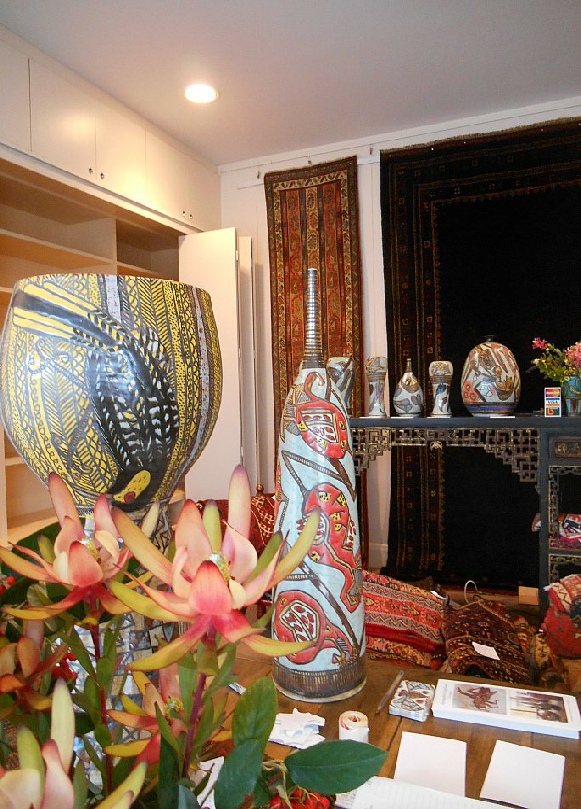 Some of the work available for sale. I will be adding more bowls, vases and serving platters.
Open Studio
Thanks to everyone who attended my open studio held in association with the Australian Ceramics Association. My next Open Studio weekend will be on
11-12 December
You are invited to meet me at my home and studio at 17 Bendall St, Kensington 3031, 10am-5pm.
I will have a range of small and large pots available. Some of the carpets that I have designed and have had woven in Afghanistan will be on show.
I will also have brush drawings on Arches paper available at $120 ea.
Come and share a glass of wine
or a coffee.
The studio can be visited any time by appointment.